Full documentary:
I don't recall how I originally found Sunki's blog, but I remember being fascinated and made a mental note of coming back to it someday as a potential documentary subject. The blog is entirely written from the point of view of Sunki, who happens to be a Velveteen Rabbit. The author of the blog, (or rather the conduit for Sunki's thoughts), is Casper Dunning. Casper has autism, and his bunnies go everywhere with him in a custom pet stroller, providing him with emotional support, especially in stressful situations.
I returned to Sunki's blog once or twice over the next few months, mostly for the cute bunny pictures. (My favourite are the pictures of Casper and Sunki at Toronto's Fan Expo, with the stroller decked out as a TIE Fighter.)
Nearly a year after finding Sunki's blog, I returned in search of a topic for my radio documentary class. First I found a facebook page that appeared to be raising money for Sunki's vet bills. I was worried – was Sunki ok? Finally finding Sunki's website, I was saddened to see that Sunki had passed away over the summer. I saw that I wasn't alone – wherever I looked, Sunki fans were offering their condolences and extolling Sunki's virtues. He was obviously beloved. I wanted to interview Casper to find out how and why Sunki became so popular in the bunny world.
I met Casper in a food court downtown, upon his suggestion, as it was a neutral atmosphere that he would be comfortable in. Stroller and bunny in tow, he wasn't hard to spot. I'm a big animal lover, myself, but I hadn't interacted with a bunny since I was a kid. I had unfortunately forgotten how allergic I am to rabbits. Even sitting across the table from the rabbit as Casper and I chatted, my face was leaking, and it was getting worse the longer we talked. Luckily, it was just a pre-interview and I wasn't recording our conversation, just getting the facts. We arranged to meet again soon for an interview on tape, to which I swore to myself I would come armed with a double dose of allergy meds.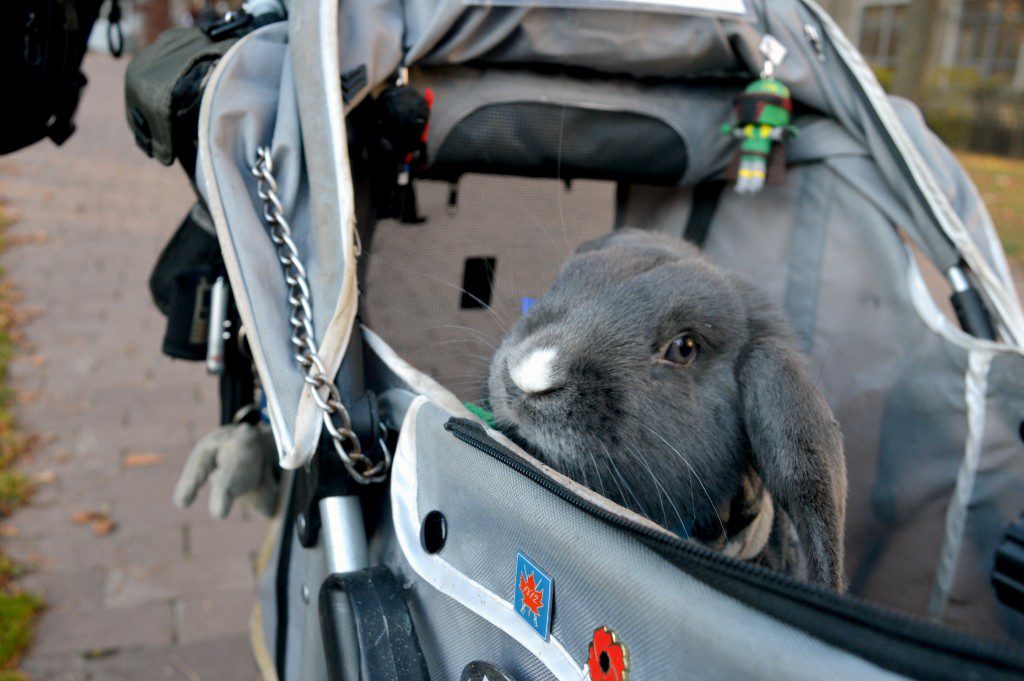 I had so much great audio from my interview with Casper – stuff that I wanted to include in the final documentary, but couldn't find quite the right place for. Here's a clip of Casper describing what his panic attacks feel like, (with a special appearance from Darth Hopper):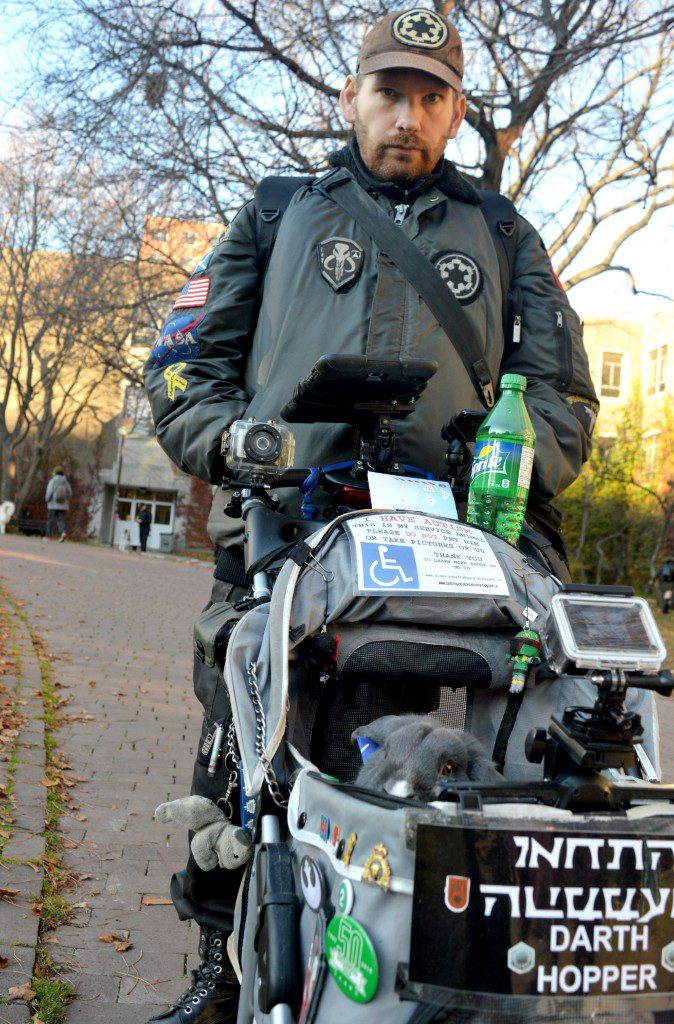 And if you see Casper on the street, here's what he wants you to know: